Make The World You Want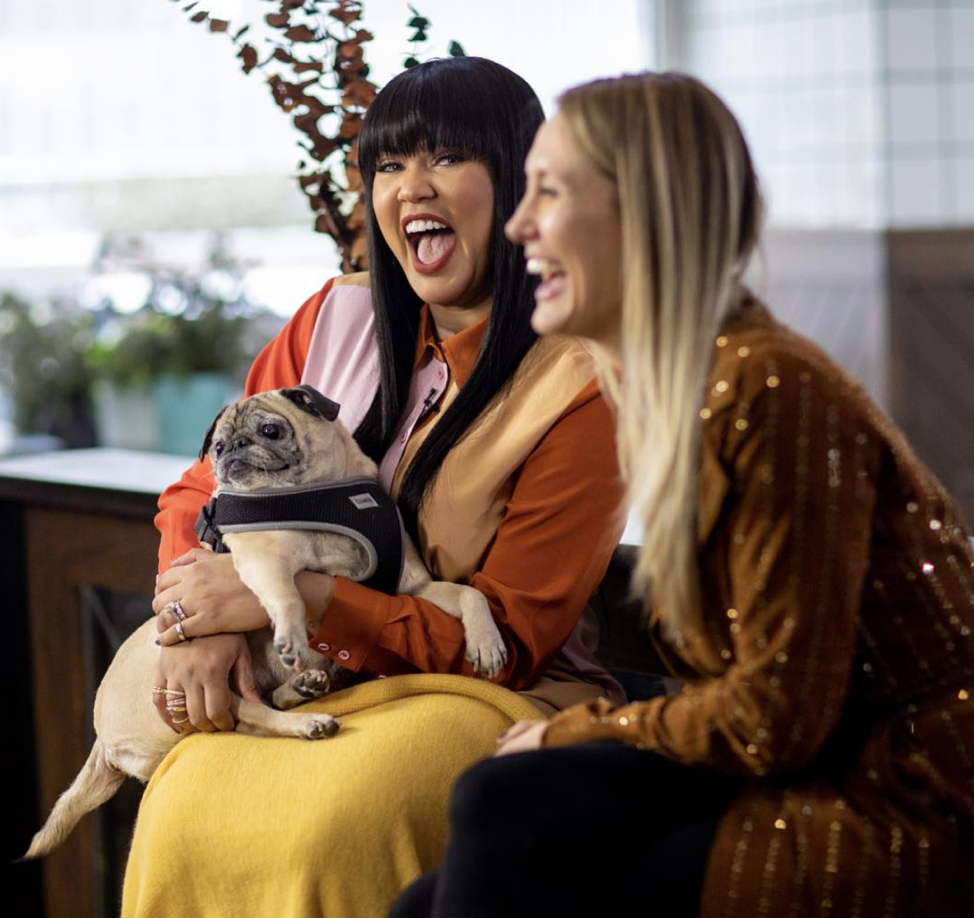 It made headlines when GoDaddy decided to sit out of the 2019 Super Bowl. Instead of spending $5MM on a single 30-second spot, we decided to invest across digital, with six Makers at the center our messaging.
Took over the YouTube masthead, returning five times the views of a Super Bowl spot, at fraction of the cost, inviting a massive stream of two-way conversation on YouTube and retargeting opportunities.
The marquee video was shot and published in multi-formats, designed to optimize for the individual platforms.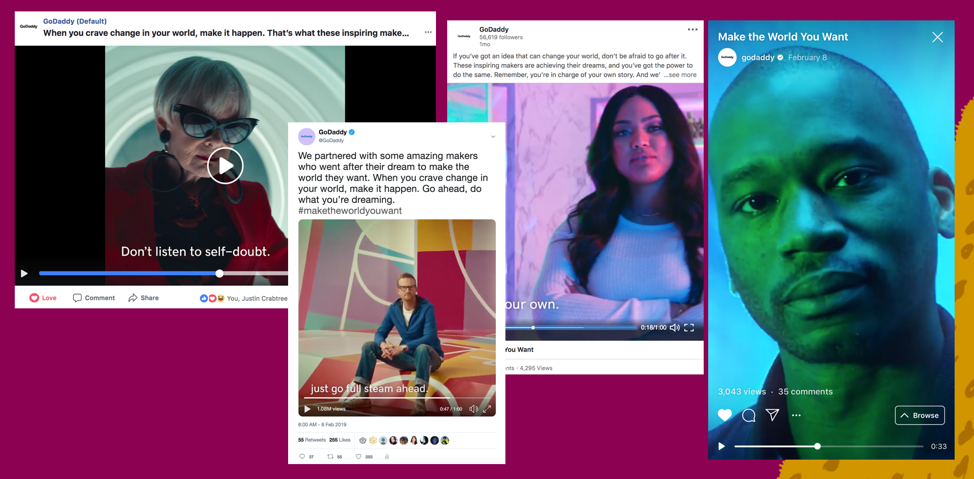 Every day, a new nano, micro, or macro influencer posted how they are making the world they want, on their Instagram channels. This gained over 2.5MM impressions and 100K+ engagements on a monthly basis.
To capture the momentum around The Grammy's, we joined Elohim, our Maker who is an up and coming musician who advocates for mental health, in a two-hour live Twitter chat. Before the event, we designed a common response guide outlining scenarios and example responses, pre-drafted posts, and staffed a ten-person war room inclusive of creative, paid social, writing, engagement and content.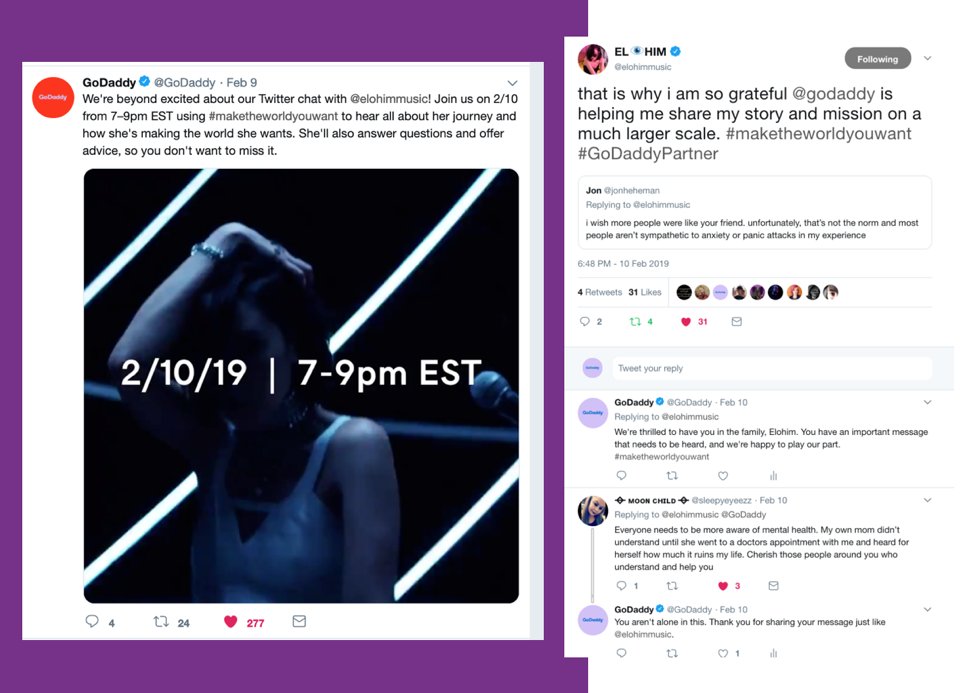 Partnering with media partners, such as Cheddar TV, delivered over 3MM social impressions and 1.5MM views from 8 unique co-branded episodes and 16 social posts. The episodes featured our Makers, GoDaddy execs, and top business tips.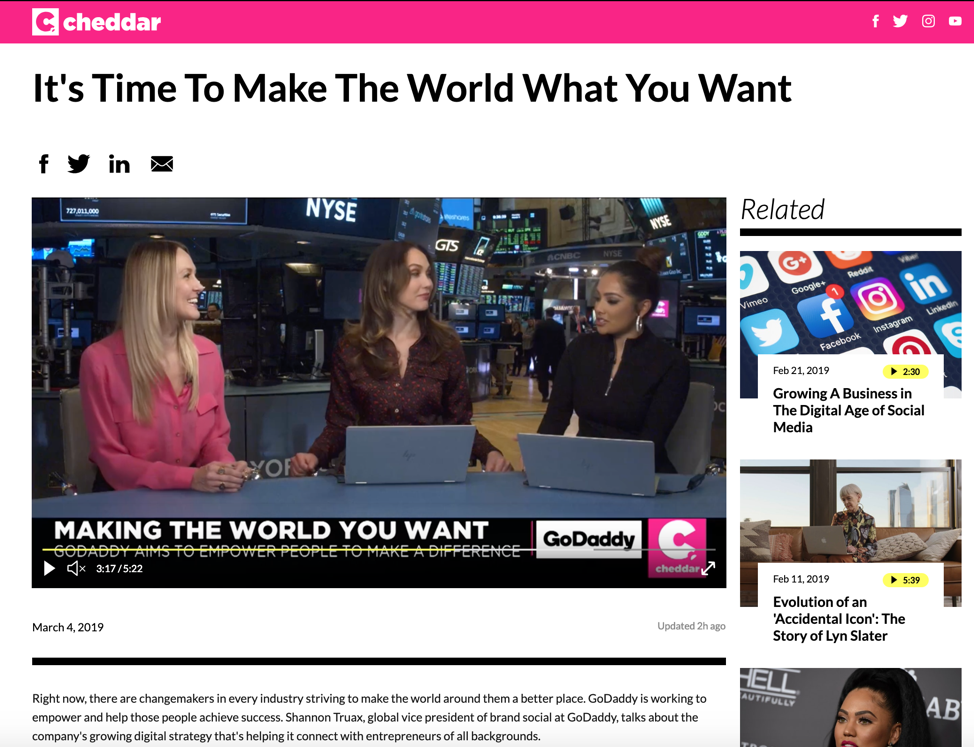 Using the native question stickers in Instagram Stories, we prompted community engagement by asking people to share how they are making the world they want, turning UGC answers into a Story collage.

Instagram Takeovers with Ayesha Curry and Lyn Slater.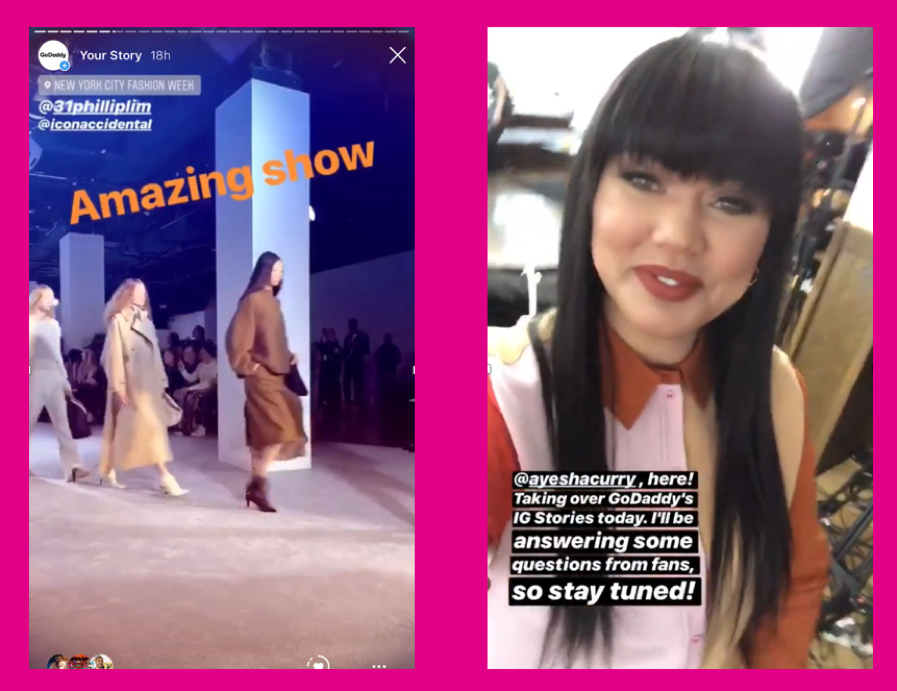 Set up robust listening queries in Sprinklr to find conversation surrounding the subway campaign in social, engaging in the two-way conversation. We also bought six Snapchat filters around New York City, each aligning with a different Maker.